STudio Fabra presents:
the children from hjällbo (the children from moheda)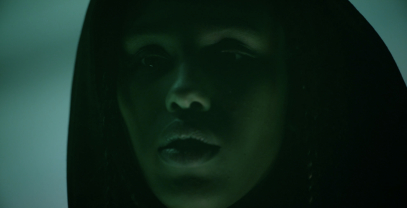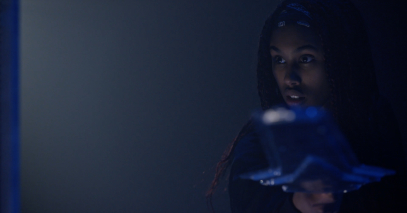 INAUGURATION: December, 7, 2017.
WHERE: Hjällbo Torg, Gothenburg
EXHIBITION: December 7 - February

In October 2017, the artist Juan-Pedro Fabra Guemberena set up a studio at Hjällbo torg, where he has been working to produce the new work that opens at December, 7.

The work is the start of a longer project, which will continue over the next year when Fabra returns to the refugee camp Moheda in Småland, where he arrived in 1979 from Uruguay. He aims at making a monument over this long abolished and forgotten place. The project starts in Hjällbo, where Juan-Pedro Fabra will start his journey between centre and periphery, fact and mythology, the visible and invisible.

The installation in the old zoo-shop of Hjällbo is composed by large paintings, wooden structures and a film where we can see the actor/performer Segal Mohamed present the small play of these children's mythology.

The aim for the art work in Hjällbo is to address issues on the construction of the national identity and the creation of meaning of places. How and who can claim culture, history and landscape. Who has the right to fictional storytelling and contribute to new mythologies in the future history writing in Sweden?

THE CHILDREN FROM HJÄLLBO (THE CHILDREN FROM MOHEDA) is curated by Anna van der Vliet, Artistic Director ICIA – Institute for Contemporary Ideas and Art and art consultant at Gothenburg Art.

Especially thanks to Segal Mohamed, Gustavo Perillo and the team at Gothenburg Film Studios.
After the inauguration in Hjällbo a bus will depart at 7 pm fråm Hjällbo to Ringön (Stålverksgatan 2).

During the trip Klas Eriksson will release his latest edition of scarfs (limited edition of 25) accompanied by some great tunes and refreshments.

19:30 – late STÅLVERKSGATAN 2, RINGÖN
- The release of Klas Erikssons art publication -Reptilhjärnan #666 FEAR OF THE ART-. Invited curator acting editor Jacquelyn Davis, cover art by Linda Spåman.
This issue is packed with over 80 pages with contributions from over 40 artists, all having their own take on the given theme
- Fear of the Art-. The zine is printed in an edition of 100 copies, the price is 50 Sek, signed sealed and delivered. This is the 6th issue, and is an ongoing project since 2013 by artist Klas Eriksson. Scroll down for more info.

20:00 Klas Eriksson and Jacqelyn Davis will present REPTILHJÄRNAN #666
________________________________________________

The release is followed by a mind blowing ALL NIGHT PARTY with massive tunes, flickering lights, foo!!d and top quality refreshments.
________________________________________________

**CASH IS QUEEN AND THE KING IS DEAD**

For this occasion Fabra Guemberena & Eriksson also produced some limited top notch sweaters that will be available through out the night.

Why we say it like the Artic Monkeys did?

"Get on your dancing shoes - There's one thing on your mind"

..because there will be music B2B by DJ Tandskydd & DJ US of B



The project is realised by Gothenburg Art and commissioned by Trygg, vacker stad in collaboration with SDF Angered, ICIA – Institute for Contemporary Ideas and Art and Göteborgslokaler.