INAUGURATION AND superparty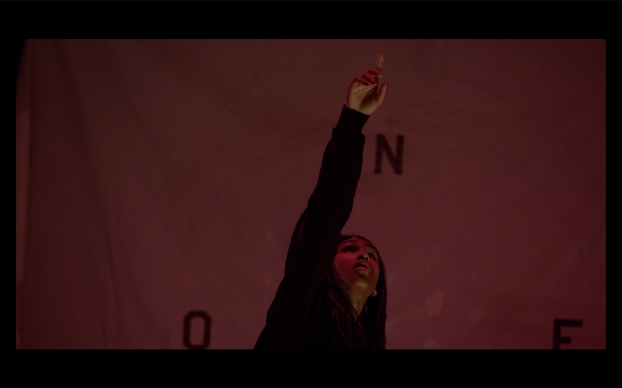 STUDIO FABRA PRESENTS: THE CHILDREN FROM HJÄLLBO (THE CHILDREN FROM MOHEDA)
Juan-Pedro Fabra Guemberena

INAUGURATION: 6 pm, December 7, 2017
Where: Hjällbo Torg
Exhibition: December 7 – February

A bus departs to frpm Hjällbo - Ringön at 7 pm where the evning continues...

In October 2017, the artist Juan-Pedro Fabra Guemberena set up a studio at Hjällbo torg, where he has been working to produce the new work that opens at December, 7.

The evening conintues with a SUPERPARTY together with artist Klas Eriksson and the release of the DIY fanzine Reptilhjärnan #666 Fear of the Art, with curator acting editor Jacqelyn Davis.

Read more
ICIA at The VEnice biennale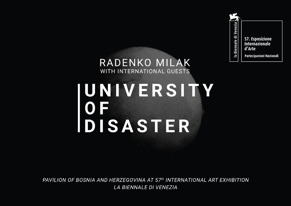 The founder and artistic director of ICIA is one of the co-curators creating the pavilion of Bosnia and Herzegovina at the 57th Venice Biennale. Read more about the exhibition and programme here.

Opening of You made me in slottsskogen.
The inaguration of the newly produced installation You Made Me by Oscar Guermouche, takes place at Tuesday October 18 at 5-6 pm in Slottsskogen.

You Made Me is the second production in the exhibition series Asthetic of Law produced by ICIA.

The evening continues with artist talk, food and music at Bra10/Konstepidemin from 6:30 pm until late. Food: Grant Watkins Music: DJ 20 spänn.

Welcome!
Read more about You Made Me and Aesthetic of Law
Cesy leonard from the center for political beauty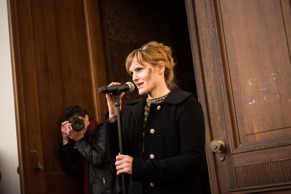 Where: Skogen, Masthuggsterassen 3, Gothenburg
When: Thursday, August 18, 6-8 pm

ICIA welcomes to an evening about art and activism with Cesy Leonard from The Center for Political Beauty (Berlin).

The Center for Political Beauty is an artist collective based in Berlin that espouses an ideal of "aggressive humanism," in which, according to the Center, art will "hurt, provoke, and rise in revolt." The Center for Political Beauty is an assault team that establishes moral beauty, political poetry and human greatness while aiming to preserve humanitarianism.

Read more here
Alexander Koch on new patrons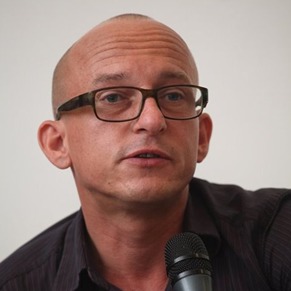 Where: Skogen, Masthuggsterassen 3, Gothenburg
When: Wednesday, May 18, 6-7:30 pm

Alexander Koch is invited by ICIA to make a public presentation on the model NEW PATRONS at Skogen May 18, 2016.

Alexander Koch is a curator, gallery owner, writer and cultural mediator. In 2008 he co-founded KOW, a Berlin based gallery specialized on socially oriented art, representing international artists such as Hito Steyerl, Renzo Martens, Tobias Zielony. Since 2008 Koch is also co-initiator and chairman of the NEW PATRONS program in Germany.

Read more here.
You made me by oscar guermouche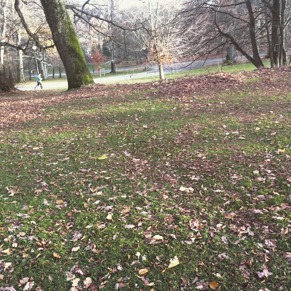 Artist Oscar Guermouche is invited for a new commission by ICIA. The newly produced site specific installation You Made Me will be exhibited in Slottsskogen in Gothenburg during the autumn 2016. The project is part of the overall thematic Aesthetic of Law.

Read more here
Art as a space for action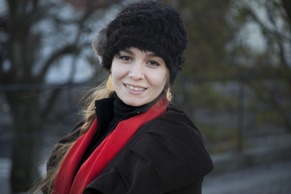 Writer Samira Motazedi is the project manager and curator of the project Art as a Space for Action, produced by ICIA – Institute for Contemporary Ideas and Art.

The project focuses on artistic practices in the states of migration and includes an open network that will meet at Skogen on six Tuesday evenings during the spring 2016. Preliminary dates are set to: February 23, March 22, April 5, April 19, May 17 and May 31 from 6 pm -9 pm, at Skogen.

Everyone with an interest in exploring the issues of migration and artistic production are welcome to join. The evenings will include workshops, discussions and food. We will invite various artists and cultural producers to collaborate with us to set the program for each Tuesday. For more information, please contact Samira Motazedi on samira@icia.se
neshast on art as a space for action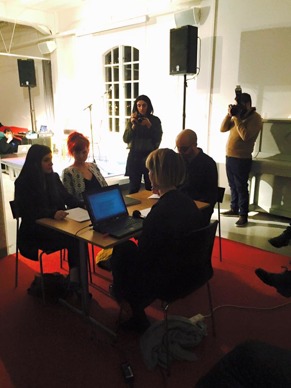 Where: Litteraturhuset (Heurlins Plats 1, 413 01 Gothenburg)
When: December 12, 2015, 2 pm - late

Neshast (1) Art as a space for Action - on art in times of migration.

(1) Neshast is Farsi and means time spent together, for instance by a table over a cup of coffee, where a friendly conversation seeks to understand the answer to a question or a solution to an issue. At this Neshast, organised by ICIA, the question is on migration and the possibility to work artistically.

Who has the possibility to make art? What aesthetics are hegemonic and what expressions are not valuable? What is an artistic practice and where does it take place?

Project manager Samira Motazedi and Frida Sandström kindly invite you to a Neshast to discuss these issues.

Welcome!
CReative time summit in gothenburg
Time: Monday 17 November, 6pm
Location: Skogen, Masthuggsterassen 3, Göteborg
Language: English
Free entrance

Please join us for a discussion about socially and politically engaged art in public space, arranged by Public Art Agency Sweden together with NY-based Creative Time, Institute for Contemporary Ideas and Art, and Skogen.

The conversation develops some of the most pertinent questions from Creative Time Summit:
Stockholm 14–15 November to ask: How does art in public space make room for social and political acts and reflections? What conditions and pre-requisites make these processes possible? Concrete examples from the global and local art scenes will be used as starting points for a broader discussion.

Participants: Nato Thompson (Creative Time, NY) Tania Bruguera (artist, Havanna/NY) Anna
van der Vliet (Artistic Director, ICIA, Göteborg) Haroon Natan and Carl-Oscar Sjögren (The non existent Centre, Göteborg)
Moderator: Lisa Rosendahl, Public Art Agency Sweden.

Read more here
the exhibition COUNTERPARTS in 2014
Counterpart = production intended as an explicit contrast to something.
Facing the upcoming elections of 2014, ICIA implements the extensive art project Counterparts. The exhibition takes place on 22 August until 15 September at various locations around Gothenburg. To a great extent, Counterparts envelops new artistic works of artists, poets and activists that in different ways tackle the public realm through speeches, statements, city tours, installations, video, text and performance.

The project has been granted 2,1 million SEK from the private foundation PostkodLotteriets kulturstiftelse.

Read more about Counterparts
ICIA has been granted funds to conduct two projects within critical design
ICIA design curator Anna Bloch, will conduct two separate prestudies, both relating to the overall theme Design, Ideology and Ethics that ICIA is investigating in theory and practice during 2013-2015.

The development projects are taking place both in Sweden and in different parts of Europe and are funded by Kulturbryggan and Innovativ Kultur. Read more here.
Opening of Du gamla, du fria (fragments FROM the national anthem of sweden) in Vasaparken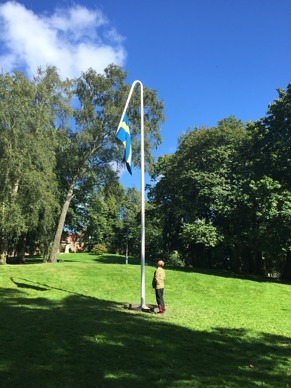 ICIA is currently working on the overall thematic Aesthetic of Law, which examines the moderity and its organisation of people through laws, norms and aestethics. Some central points of departure are the migration and it's relation to the idea of the national state, the rise of psychiatry and the bio-political times in which we live.

Aesthetic of Law will result in various artistic productions and exhibitions during 2016-2017. The first commission to open the exhibition series is Du gamla, du fria (Fragments from the National Anthem of Sweden) by artist Mattias Norström, in Vasaparken, August 24, 2016.
ICIA visits Musée de l´Histoire de
l´Immigration I PARIS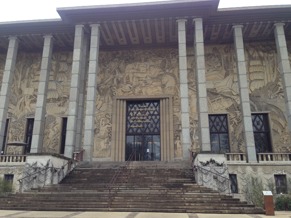 ICIA visited the recently opened Musée de l´Histoire de l´Immigration in Bois de Vincennes in Paris together with Eric Fugeläng at Riksutställningar. Anna van der Vliet writes about her impression of the museum in Riksutställningars journal Spana. Read more here
Welcome to open lectures by artists Joanna Rajkowska and Johannes Samuelsson in Gothenburg
WHEN: Sunday April, 13, at 12-2 pm
WHERE: Skogen, Masthuggsterassen 3

Artists Joanna Rajkowska and Johannes Samuelsson are individually invited to participate in the exhibition Counterparts in Gothenburg August 22- September 15. As a finale of the closed workshop State of the Arts Part II: The Role of the Artist as Activist in the Age of Neoliberalism between April 10-13, ICIA opens for everyone to join us for artist presentations by Joanna Rajkowska and Johannes Samuelsson on Sunday April 13 at 12-2 pm.

Welcome!

Read more about Joanna Rajkowska and Johannes Samuelsson
ICIA visits the architecture triennale in lisboa
ICIA visited the third edition of the Lisboa Architecture Triennale with the overall theme Close, Closer. The exhibition consisted of three main parts taking place in different locations with different curators. Future Perfect took place at the Museu da Electricidade curated by Liam Young; The Real and Other Fictions was curated by Mariana Pestana at the Carpe Diem Arte es Pesquisa; and The Institute Effect was curated by Dani Amiss at the MUDE Design and Fashion museum. In collaboration with the triennale, several associated projects took place around the city, where Planning for Protest was one of the most interesting collaboratory projects.
GOTHENBURG AS A FUTURE ART CITY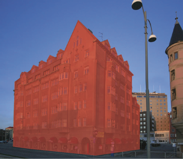 ICIA is a driving force in developing the area around Skeppsbron in the centre of Gothenburg. ICIA has put together a first draft as how the House that currently hosts the restaurant Chinese Wall can be developed in to a house for artistic production and international residency. Read more
ICIA carries out a pre-study on manifesta 2018